Conference Venue
Takanawa Campus, Tokai University
Website: https://www.u-tokai.ac.jp/english/campus/campuses/takanawa.html
Address: 2-3-23, Takanawa, Minato-ku, Tokyo 108-8619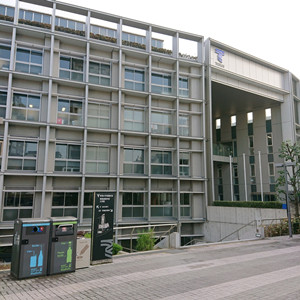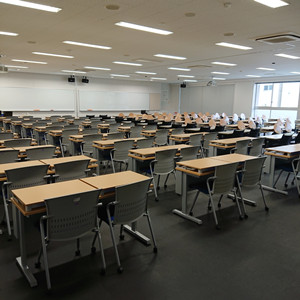 Takanawa campus is conveniently situated in the commercial heart of Tokyo, next to the bustling business district of Shinagawa. Home to many of the leading manufacturers in the digital communications sector, Shinagawa is the ideal location to pursue strategic partnerships with industry in the education space.
How to get here?
15 min. walk from JR or Keihin-kyuko Train Line Shinagawa station.
Or take the Toei bus from Shinagawa station bound for Meguro station and get off at Takanawa Keisatusho Mae stop.
It is a 10 min. walk from Toei Subway Asakusa Line (No. 1) Sengakuji station.
It is a 8 min. walk from Shirokane-Takanawa staion on Tokyo-Metro Nanboku Line / Toei Subway Mita Line.
The access/map is available from: https://www.u-tokai.ac.jp/english/access.html#Anc_Takanawa.

Hotel Recommendation

Tips: The registration fee does not cover the accommodation. It should be booked by participants themselves. The follows are some hotels for recommendation. It is suggested an early booking should be done.

To be added.

Local Information
Passport and Visas

All foreign visitors entering Japan must have a valid passport. Delegates from countries requiring a visa should apply to the Japanese consular office or diplomatic mission in their country prior to departure. For details, participants should contact their local travel agents or consular offices. Please note ICBBB is not authorized to assist with the VISA process beyond providing the Notification of Acceptance Letter and Invitation Letter (after registration) issued by the ICBBB Committee Board. Should your application be denied, ICBBB cannot change the decision of the Japan Ministry of Foreign Affairs, nor will ICBBB engage in discussion or correspondence with the MOFA or the Embassy of Japan on behalf of the applicant. The registration fee cannot be refunded when the VISA application of individual being denied.

Currency Exchange

Only Japanese yen is accepted at regular stores and restaurants. Foreign currency exchange is available at the banks and the hotels on presentation of your passport. Bank business hours are from 9:00 a.m. to 3 p.m., Monday through Friday.

Traveler's Checks and Credit Cards

Traveler's checks are not as popular in Japan as in other countries and are accepted only by banks and major hotels in principal cities. Master Card, Diners Club, Visa, American Express and Union Pay are accepted at hotels, department stores, shops, and restaurants.

Tipping

There is no custom of individual tipping in Japan. Tips are usually included in the bill as a service charge, if needed.

Electrical Current

Japan operates on 100-110 volts for electrical appliances.

Insurance

Conference organizers will not accept responsibility for individual, medical, travel or personal insurance, and participants are advised to take out their own insurance policies.

Shopping

Shops and other sales outlets in Japan are generally open on Saturdays, Sundays and national holidays as well as weekdays from 10:00 to 20:00. Department stores, however, are closed on one weekday, differing by store, and certain specialty shops may not open on Sundays and national holidays.